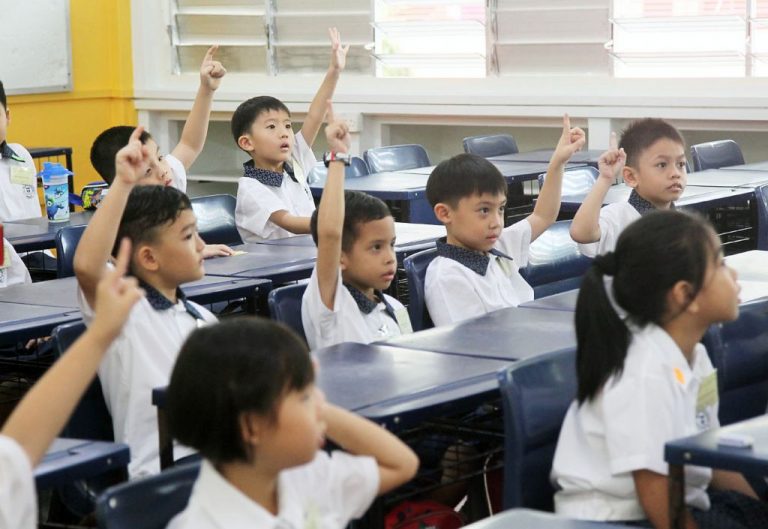 Looking for Maths Tuition Singapore?
Are you looking for Maths Tuition? We are a Tuition Agency that has thousands of tutors specialised in providing Maths tuition Singapore. Our home tutors are able to teach Primary Maths, PSLE Maths tuition, Secondary Maths, O Level EMaths tuition, AMaths tuition, JC H1/H2 Maths, A Level H1/H2 Maths tuition, for all levels through P1-6, Sec 1-4, JC 1-2.
All of our Maths tutors have scored extremely well for Maths throughout PSLE, O Levels and A Levels. Many Maths tutors major in Mathematics, or Physics in University as well. Tutors range from Undergraduates currently in University, University Graduates, Full-time Tutors, Ex and Current MOE School teachers. The more experienced Maths tutors have been teaching many graduating classes year after year, and know the amount of practice needed and techniques to be able to answer every question correctly to score the Distinction
Whether your child is looking for PSLE Maths tuition or JC A Level H2 Maths tuition, we are confident of finding the right tutor for your son/daughter! Forget about tuition centres/group classes, your child won't listen since the learning environment is like a School. Get an experienced tutor for 1-to-1 private Maths tuition Singapore!
PSLE Maths, O Level E/AMaths, A Level H2 Maths Tuition
Mathematics is touted as one of the most easiest subjects to score in, but at the same time the hardest to get A* in. With the exam questions yearly being very similar to past year papers, students can just practice with the Ten Year Series daily and be sure to secure the Distinction. However for PSLE, students need to do more than just that to get the A*. Maths Olympiad questions, questions that require higher order thinking, there is always that one question in PSLE where almost no one can get it. Primary 6 PSLE kids need to differentiate themselves from the pack to get the A*.
Primary level Math requires a lot of critical thinking, with not much mathematical formulas needed. Questions can be really simple if you understand the entire question. Math heuristics, olympiad workshops are just some of the courses that Parents enrol their children in to exercise that part of the brain.
For Secondary level Mathematics, O Level EMath and AMath, it is all about practice, practice and practice. With the O Level Yearly Ten Year Series and Topical Ten Year Series as your bible, you can be sure to secure the A1/A2 in both Mathematics. All the questions that come out year after year in the O Levels are incredibly similar to the past year questions – same methods, different numbers.
H2 Mathematics at JC level is another case. There are about 12 questions in one paper, and each question encompasses a whole topic, so you can be sure you will be tested in anything and everything. Likewise with EMath and AMath, constant practice of past year papers, other Schools' Prelim Papers (not to forget, all the different formulas you have to memorise for H2 Math), there is a 90% chance you will secure the A in H2 Math for A Levels.
For Maths, it is either you can do or cannot do, at first glance. A good Math tutor will be able to prepare the student sufficiently for Maths tests/examinations, ensuring they have the highest chance of scoring the A/A* that he/she deserves.
Hourly Maths Tuition Rates Singapore
| | A Level/Undergrads | Graduate/Full-time Tutor | Ex/Current MOE Teacher |
| --- | --- | --- | --- |
| | | | |
| | | | |
| | | | |
| | | | |
| | | | |
For IB, IGCSE, SAT, Polytechnic, University, 3rd Language, Nursery:
Call 9177 9055 to enquire, or fill in our Request Form.