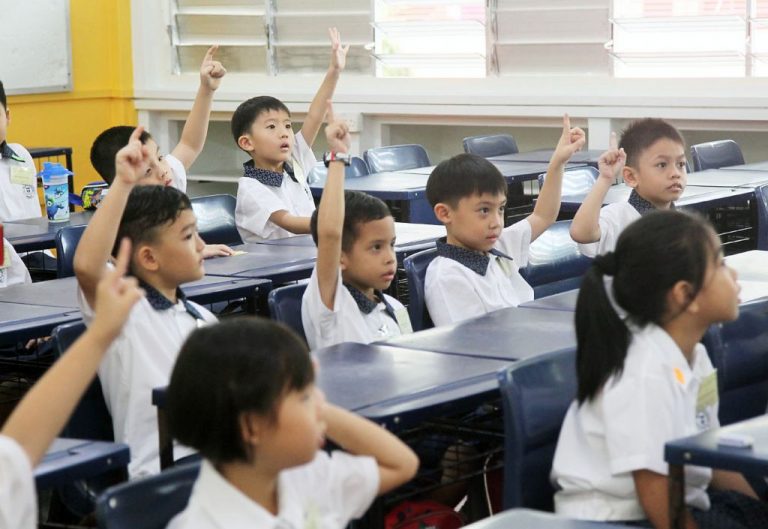 Looking for English Tuition Singapore?
Are you looking for English Tuition? We are a Tuition Agency that has thousands of tutors specialised in providing English tuition Singapore. Our home tutors are able to teach Primary English, PSLE English tuition, Secondary English, O Level English tuition, JC General Paper, A Level GP tuition, for all levels through P1-6, Sec 1-4, JC 1-2.
All of our English tutors have scored extremely well throughout PSLE, O Levels and A Levels. Many English tutors major in English, or English Literature in University as well. Tutors range from Undergraduates currently in University, University Graduates, Full-time Tutors, Ex and Current MOE School teachers. The more experienced English tutors have been teaching many graduating classes year after year, and know the level of command for the English language and proficiency needed to score well in English.
Whether your child is looking for PSLE English tuition or JC A Level General Paper tuition, we are confident of finding the right tutor for your son/daughter! Forget about tuition centres/group classes, your child won't listen since the learning environment is like a School. Get an experienced tutor for 1-to-1 private English tuition Singapore!
PSLE English, O Level English, A Level General Paper Tuition
English is a subject many students neglect until the very last minute. Many don't study/revise for English as hard as their other subjects, even though English is also within the same overall scoring/grading. A common misconception would be that since students have English as their native tongue, and speak it every single day, they would not need much practice to score well in English.
They cannot be more wrong with the misconception. English tested in examinations; such as PSLE, O Levels, test students on their creativity as well as skills – inference, literary, open-ended. With various components of the English paper such as Composition (Creative/Argumentative), Situational Writing, Comprehension, students will not pass without sufficient practice and honing of their command of the language.
Many Parents get English tuition for their children when it is a little too late; when they are borderline or failing English. It is incredibly important to score well in English. For example at the O Levels, if all your subjects score at least A1/A2, however you only manage a C5 for English, your L1R5 would instantly be pushed up. Likewise at the A Levels, if you did not get an A for General Paper, you can basically forget about getting into Medicine in University – even though General Paper seems to not even be related to Medicine. 
At the National Exams level, English Paper 1 and 2 can get really tough for the average student. Without a tutor, the student will be severely disadvantaged for English. A good English tutor will be able to prepare the student sufficiently for English tests/examinations, ensuring they have the highest chance of scoring the A/A* that he/she deserves.
Hourly English Tuition Rates Singapore
| | A Level/Undergrads | Graduate/Full-time Tutor | Ex/Current MOE Teacher |
| --- | --- | --- | --- |
| | | | |
| | | | |
| | | | |
| | | | |
| | | | |
For IB, IGCSE, SAT, Polytechnic, University, 3rd Language, Nursery:
Call 9177 9055 to enquire, or fill in our Request Form.